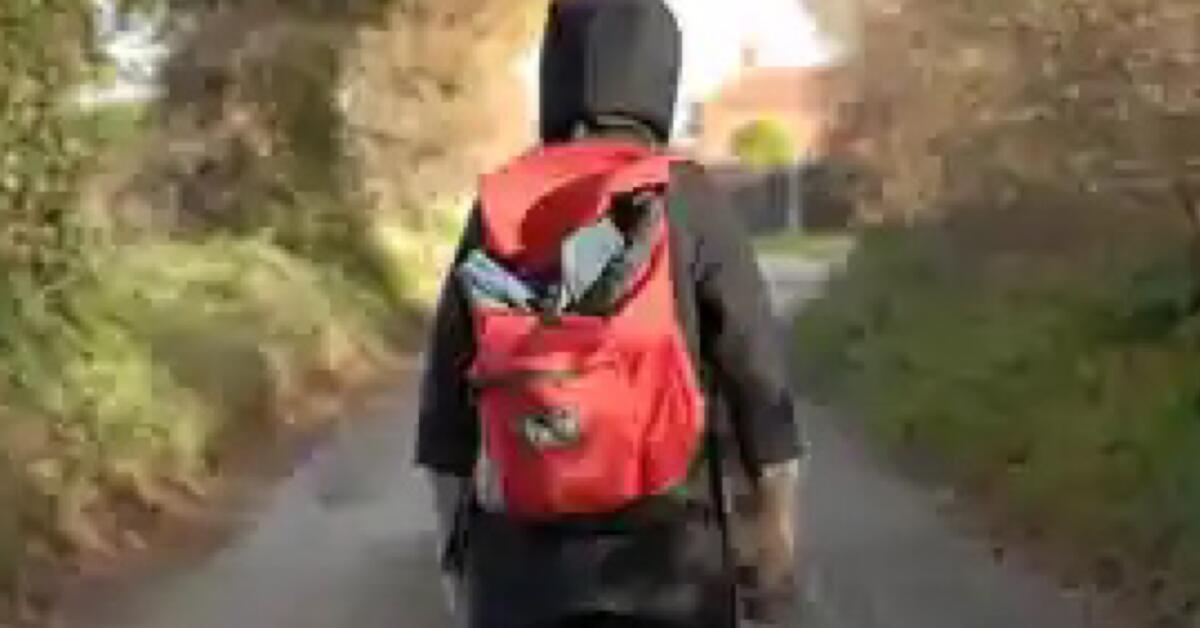 Runaway Prevention Month highlights essential services for young people
For Manijah Sherin, the trials of being a teenager were more difficult being a new mother and having a "difficult" relationship with her own mother.
"I had to go and I really didn't have anywhere to go," Sherin said, so she started to stay with a friend.
Manijah was referred to Community Access Unlimited at the age of 18 and decided to try her luck in the youth program. Now 21, she is studying nursing and working as a medical assistant. She has her own apartment and her own car.
She credits the support and life skills training she received at CAU helping her get back on her feet and plan for her future.
She had a safe place to stay and was able to get a part-time job, finish high school and go to college while being a member of the Transitional Living program.
CAU offers comprehensive programming for at-risk youth in addition to operating the Union County Youth Shelter and providing services to people with developmental disabilities.
"The program has really helped me be successful and become independent," she said. "They help you with a lot of things they should teach you in high school, but they don't."
November is Runaway Prevention Month, a campaign designed to "shine a light" on the experiences of runaway and homeless youth who too often remain invisible and to share available resources.
Runaway and homeless youth face significant risks: They report having substance abuse issues, mental health issues and a high risk of physical assault, according to the Voices of Youth Count by Chapin Hall at the University. from Chicago.
The tally found that 33 percent of homeless youth had already been part of the foster care system. Lack of a high school diploma or general equivalency diploma (GED) was the main correlate of high risk of youth homelessness.
Community Access Unlimited and other youth service providers help these young people avoid missed opportunities to build a secure adult life.
"I have benefited so much from the program and it has also helped me become independent," said CAUU member Cynthia Ortiz-Figueroa. "They teach you a lot about credit scores, budgeting, housing – they teach you a lot."
Ortiz-Figueroa entered the program at age 14 after leaving home and is now 20. She said the staff helped her with important tasks such as finding a job, getting government ID, registering to vote and writing her resume.
She also receives help finding an apartment when she leaves the program at age 21.
According to the Voices of Youth Count, one in ten young adults aged 18 to 25 and at least one in 30 adolescents aged 13 to 17 experience some form of homelessness without being accompanied by a parent or guardian. during a year.
Youth entering the Union County Youth Shelter go through a screening process to determine their needs, and the CAU works with families and / or the Department of Children and Families to determine which services young people might need, such as mental health care, job training, or family counseling.
"We have never sent a young person back to the streets or become homeless again," said Marie Guillaume, director of youth services.
CAU's youth programs include the Transitional Opportunities Program (TOP) which provides comprehensive residential services to youth ages 13 to 21, as well as the Union County Youth Shelter and the Federal Runaway and Homeless Youth Basic Center and the federal life transition programs.
Over 90 young people participate in college preparation and employment through the Pathways to Academic and Career Exploration to Success (PACES) program, which is part of TOP.
CAU also helps young people with costs that can be barriers to employment, such as childcare, and operates a college access program to individually guide young people and adults through the process of admission to college.
Guillaume stressed the need for bridging programs and recommended that government grants broaden the age range for these programs to serve people up to 24 or 25 who still need help establishing their independence.
Sherin said she is grateful to have found the support she needs in her life and that she is inspired to help others in her own career. She is preparing to welcome a second daughter in December and is working towards her goal of becoming a labor and delivery nurse.
"I love babies and I want to leave a mark on this road before I go, just to know that I have helped a family like they have helped me," she said.
Eligible youth can become a TOP Member of Unlimited Community Access upon recommendation of the New Jersey Division of Child Welfare and Continuity, Child Care System, recommendation by local schools, community organizations or local agencies, faith-based organizations, hospitals and medical offices, -referral, or by anyone meeting a young person seeking shelter or assistance.
Contact the CAU to inquire about eligibility for other youth programs.