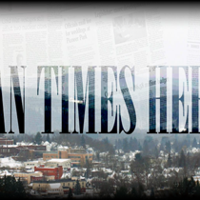 Olean Youth Center organizes events during spring break | News
OLEAN — Olean kids looking for something to do over spring break will have daily options, the city's youth and recreation department said Wednesday.
Kris Shewairy, department coordinator, said the former St. John's School Youth Center, 921 N. Union St., is open for after-school recreation every weekday from April 4 through April 14. April, 2:30 p.m. to 5:30 p.m. The center will be closed on April 15, Good Friday, when all city buildings are closed.
A slate of special events, such as dodgeball, ping pong, pool and video game tournaments, will take place daily.
"What we're trying to do for spring break is have a theme every day," he said, but regular activities usually held at the center will continue, including access to the games room and gymnasium.
The center is usually only open on school days, Shewairy said, but with such a long gap in April, it made sense to offer activities. The Olean City School District is on spring break April 4-15.
The special events schedule includes:
April 4 — Dodgeball Tournament
April 5 — Basketball
April 6 — Floor Hockey
April 7 — Basketball/Arts and Crafts
April 8 — Pizza party and free recreation
April 11 — Ping-Pong Tournament
April 12 — Pool Tournament
April 13 — X-Box Tournament
April 14 — Basketball